Isidro Rivera
---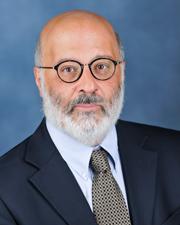 Biography
—
Education
Ph.D., Comparative Literature, University of Illinois at Urbana-Champaign
A.M., Comparative Literature, University of Illinois at Urbana-Champaign
A.B., Comparative Literature, Columbia University
Research
—
My principal area of research and teaching is the literature of medieval Iberia. I am currently preparing a study of the intersection of print culture and devotional reading during the reign of Isabel de Castilla. My publications have appeared in Journal of Hispanic Philology, Modern Language Notes, Celestinesca, Revista Hispánica Moderna, Essays in Medieval Studies, University of Toronto Quarterly, and Hispanic Review. I am the Managing Editor of La corónica: A Journal of Medieval Spanish Language, Literature, and Cultural Studies and serve on the Editorial Boards of The Medieval and Early Modern Iberian World (Brill), Companion to Medieval Philology (Brill), and Project Muse (Johns Hopkins Press).

My areas of research are:
Ficción sentimental and related works of fifteenth-century Spain; Celestina
Devotional Reading in fifteenth-century Castile; Passion imagery in late medieval Iberia;
The Library of Isabel de Castilla;
Reading practices in Late Medieval Castile;
Strategies of Publisher Self-identification in the Early Imprints; Book History
Print Culture in Late Medieval Castile;
The Structures of Devotion in Late Medieval Iberia;
Visual Sources of the Cromberger 1526 edition of the Historia de la doncella Teodor;
Paratextual Narrativization in La vida e hystoria del rey Apolonio (Zaragoza [?], 1489[?]);
Critical Approaches to Medieval Literature
Research interests:
Iberian
Middle Ages
Castilian
Book Culture
Book History
<i>Celestina</i>
Late Medieval Culture
Teaching
—
My principal area of research and teaching is the literature of medieval Iberia. I am currently preparing a study of the intersection of print culture and devotional reading during the reign of Isabel de Castilla. My publications have appeared in Journal of Hispanic Philology,Modern Language Notes, Celestinesca, Revista Hispánica Moderna, Essays in Medieval Studies, University of Toronto Quarterly, and Hispanic Review. I am the Managing Editor of La corónica: A Journal of Medieval Spanish Language, Literature, and Cultural Studies and serve on the Editorial Boards of The Medieval and Early Modern Iberian World (Brill), Companion to Medieval Philology (Brill), and Project Muse (Johns Hopkins Press).

For more information about my activities, see http://www.people.ku.edu/~ijrivera/
Teaching interests:
Spanish Literature
History of the Book
Fifteenth-century Castile
Library of Isabel de Castilla
Reading practices of late medieval Castile
Muslim-Jew-Christian interactions
Print Culture
Race in Medieval Iberia
Selected Publications
—
RIVERA, ISIDRO J. "'Devotional Reading and the Visual Dynamics of La Passion Del Eterno Principe (Burgos, 1493?)'<br> <br>." HISPANIC REVIEW, vol. 88, no. 4, UNIVERSITY OF PENNSYLVANIA PRESS, Oct. 2020, pp. 471–94, doi:10.1353/hir.2020.0030.
Rivera, Isidro J. "'En Palonbar Criadas': Monastic Environment and Religious Identity in the Poema de Santa Oria." 2019-02-05 , vol. 33, no. 1, West Virginia University Press, Feb. 2019, pp. 35–50, doi:10.1353/ems.2017.0003.
Rivera, Isidrto J. "<i>The Task of the Cleric: Cartography, Translation, and Economics in Thirteenth-Century Iberia</I> by Simone Pinet(Review)." University of Toronto Quartertly, vol. 87, no. 3, University of Toronto Press, 2018, pp. 359–61.
Rivera, Isidro, et al., editors. "The Task of the Cleric."

La Corónica

Common

, MLA LLC Medieval Iberian, Jan. 2018, http://lcc.ku.edu/.
Rivera, Isidro J. "'Reading the Passion in Andrés de Li's
Summa de Paciencia
.'"
Revista Hispánica Moderna
, vol. 67, no. 1, 2014, pp. 55–72, doi:10.1353/rhm.2014.0008.
Rivera, Isidro J., and Kimberly Nance. Aprendizaje: A Course in Spanish Composition. no. 2nd, Houghton-Mifflin, 2003.
Rivera, Isidro, and Donna Rogers, editors. Historia de La Doncella Teodor: Edition and Study. Center for Medieval and Early Renaissance Studies, 2000.
Rivera, Isidro J. "Performance and Prelection in the Early Printed Editions of Celestina." Celestinesca, vol. 22, 1998, pp. 3–20.
Rivera, Isidro J. "The Historia de La Linda Melosina and the Construction of Romance in Late Medieval Castile." MLN, vol. 112, Johns Hopkins Press, 1997, pp. 131–46, http://www.jstor.org/stable/3251455.
Rivera, Isidro J. "Visual Structures and Verbal Representation in the Comedia de Calisto y Melibea (Burgos, 1499?)." Celestinesca, vol. 19, 1995, pp. 3–30.
Rivera, Isidro J. "Rodrigo Díaz de Vivar, 'El Cid.'" Historic World Leaders, edited by Anne Commire and Deborah Klezmer, vol. 2, Gale Research, 1994, pp. 332–35.
Rivera, Isidro J. "Marriage and the Exchange of Power in the Poema de Mio Cid." Journal of Hispanic Philology , vol. 17, 1993, pp. 129–53.
Rivera, Isidro J. "Strengleikar," 'Brother Robert,' 'Queen Eufemia,' and "King Hákon Hákonarson." The New Arthurian Encyclopedia , Garland Press, 1991, pp. 433–34, 56, 147, 219–20.
Rivera, Isidro J. "Duplicity and the Mediation of Desire in Petrus Alfonsi's De Canicula Lacrimante." Estudios Alfonsinos y Otros Escritos. En Homenaje a John Esten Keller y a Aníbal Biglieri , National Hispanic Foundation for the Humanities, 1991, pp. 189–95.
Selected Presentations
—
Rivera, I. J. (11/13/2020 - 11/13/2020). "Breaking Rules, Making Texts: the Toledo editions of Retablo de la vida de Christo and the shift in devotional printing in mid-sixteenth-century Toledo". SAMLA, 92th Annual Conference of the South Atlantic Modern Language Association, Virtual Conference, November 13, 2020. Refereed Activity. Virtual Conference. https://samla.memberclicks.net/assets/docs/2020/SAMLA-92-Program.pdf
RIVERA, I. J. (7/9/2019). "Mapping Race in in the Historia de la linda Melosina (Toulouse, 1489)". Movement and Mobility in the Medieval Mediterranean (6th – 15th Centuries) Conference, Institut d'Estudis Catalans, Barcelona, Catalunya, July 8-12, 2019. BARCELONA, CATALUNYA
RIVERA, I. J. (3/19/2019 - 3/19/2019). "Translating Race in the Historia de la linda Melosina (Toulouse, 1489)". 65th Annual Meeting of the Renaissance Society of America, March 19, 2019. TORONTO, CANADA
Rivera, I. (5/14/2017). Developing New Materials and Pedagogical Approaches to Introduce the Rich Variety of Medieval Iberian Cultures. 52nd International Congress on Medieval Studies, May 11–14, 2017, Medieval Institute, Western Michigan University. Kalamazoo, MI 49008-5432
Rivera, I. (3/30/2017). "Talavera's 'Avisación' and Women's Reading in Fifteenth–century Castile". Paper presented at the Renaissance Society of America Annual Convention. Chicago, Illinois
Rivera, I. (2/25/2017). "'En palonbar criadas': Monastic environment and religious identity in the Poema de Santa Oria". Illinois Medieval Association. Northwestern University, Evanston, Illinois
Rivera, I. (8/19/2016). "Sixteenth-Century Visual Culture and Padilla's El retablo de la vida de Christo (1500)". Sixteenth Century Society Conference. Bruges, Belgium
Rivera, I. (6/23/2016). "The Figuration of Desire in the Poema de Santa Oria". Fourth Annual Symposium Medieval & Renaissance Studies. St Louis University, St Louis, MO
Rivera, I. (5/14/2016). "La coronica's Project Muse Commons as a Venue for Collaboration and Development of Materials for Hispano-Medieval Studies". 51th International Congress on Medieval Studies, Western Michigan University. Western Michigan University, Kalamazoo, MI. http://lcc.ku.edu/
Rivera, I. (10/22/2015). "Moviósse la palomba començó de volar" and the Figuration of Desire in the Poema de Santa Oria. The Cleric's Craft: Crossroad of Medieval Spanish Literature and Modern Critique. University of Texas, El Paso. http://clerecia.utep.edu/content/
RIVERA, I. J. (2/21/2015 - 2/21/2015). "The Carta de Léntulo and the narrative of the passion in La passion del eterno principe (Burgos 1493)". Illinois Medieval Association, St Louis University, St Louis, MO, February 21, 2015. ST. LOUIS, MO, USA
Rivera, I. (1/23/2015). "Reexamining the Boston Exemplar of La passion del eterno principe (Burgos, 1493)". Paper presented at the Medieval Association of the Midwest Conference, St. Louis University, Madrid Campus, Madrid, Spain, January 23, 2015. Refereed Activity. Madrid, Spain
Rivera, I. (11/15/2014). "The Readers' Visualization of the (Tragi)comedia de Calisto y Melibea". Paper presented at the 56th Annual Convention of the Midwest Modern Language Association, Detroit, Michigan, Nov. 15, 2014. Refereed Activity. Detroit, Michigan
Rivera, I. (10/10/2014). "Reassessing the Retablo de la vida de Christo (Toledo, Juan de Ayala, 1545)". Paper presented at the Mid-America Conference on Hispanic Literature, University of Wisconsin, Madison, October 10, 2014. Refereed Activity. Madison, Wisconsin
Rivera, I. (5/9/2014). "Reassessing the Passion in La passion del eterno principe (Burgos 1493) ". Paper presented at the 49th International Congress on Medieval Studies, Western Michigan University. Kalamazoo, Michigan
Rivera, I. (3/27/2014). "El retablo de la vida de Christo (1500) and Sixteenth-Century Visual Culture". Paper presented at the Annual Meeting of the Renaissance Society of America Meeting. New York, NY
Rivera, I. (11/22/2013). "Reassessing the Devotional Function of La passion del eterno principe (Burgos 1493)". Paper presented at the Mid-America Conference on Hispanic Literature, University of Missouri, Columbia, November 22, 2013. Refereed Activity. Columbia, MO
Rivera, I. (10/16/2013). "Reading the Imago pietatis in Li's Summa de Paciencia (Zaragoza, 1505)". Paper presented at the Sixteenth Century Society Conference, San Juan, Puerto Rico, October 16, 2013. Refereed Activity. San Juan, Puerto Rico
Rivera, I. (6/19/2013). "The Devotional Dynamic of La passion del eterno principe (Burgos 1493)". Paper presented at the Annual Symposium on Medieval and Renaissance Studies, Center for Medieval and Renaissance Studies, Saint Louis University, Saint Louis, Mo, 19 June 2013. Refereed Activity. Saint Louis, MO
Rivera, I. (2/16/2013). "Devotional Practices and Visual Culture in La passion del eterno principe (Burgos 1493)". Paper presented at the Annual Conference of the Illinois Medieval Association, Newberry Library, Chicago, 16 February 2013. Refereed Activity. Chicago, Illinois
Rivera, I. (10/12/2012). "Migration and Early Printed Texts: Juan Parix and the European International Book Trade in Castile during the Incunabular Period". Paper presented at the Mid-America Conference on Hispanic Literature, University of Nebraska, Lincoln, October 14, 2012. Refereed Activity. Lincoln, Nebraska
Rivera, I. (10/12/2012). "Migration and Early Printed Texts: Juan Parix and the European International Book Trade in Castile during the Incunabular Period". Paper presented at the Mid-America Conference on Hispanic Literature, University of Nebraska, Lincoln, October 14, 2012. Refereed Activity. Lincoln, Nebraska
Rivera, I. J. (10/15/2005). 'Arma Christi' and the Performance of Devotion in Andrés de Li´s Summa de paciencia (Zaragoza, Jorge Coci, 1505). Paper presented at the 55th Mountain Interstate Foreign Language Conference, Wake Forest University. Winston-Salem, NC
Rivera, I. J. (12/30/2003). 'El dicho yo lo apruebo; el propósito no entiendo': Medieval Spanish Literature and the Post-Canonical Age. Paper presented at the Modern Language Association Convention. San Diego
Rivera, I. J. (10/12/1996). 'Leyendo a Calisto mover los oyentes': Group Reading and the Early Printed Editions of Celestina. Presentation given at the 1996 Mountain Interstate Foreign Language Conference. Wilmington, NC
Awards & Honors
—
Newberry Library Travel Grant, Hall Center for the Humanities, University of Kansas, 2010.
Hall Center for the Humanities
2010
2005 CTE Best Practices Grant, University of Kansas.
CTE, University of Kansas
2005
Cramer Award, in recognition of excellence in teaching
College of Liberal Arts and Sciences, University of Kansas
2002
NEH Summer Institute Fellow, Alfonsine Contributions to Medieval Spanish Literature and Culture, University of Kentucky.
NEH
1990
IBM EXCEL Grant/Seminar conducted by Brian Dutton
University of Illinois
1985
Graduate College Scholar's Travel Grant
University of Illinois
1983 - 1984
University Fellow
University of Illinois
1978 - 1980
IDS Course Redesign Grant and Colloquium, University of Kansas.
IDS, University of Kansas
2005 - Present
Travel Research Grant, University of Kansas Office of International Programs
University of Kansas Office of International Programs
2015 - Present