The KU Department of Spanish & Portuguese offers free language practice tables for both Spanish and Portuguese. These sessions are open to the public and provide an informal setting for anyone to practice conversing in their target language. Both tables are back in session for Fall 2023! Please follow the pages linked below for announcements on meeting times and locations:
Hablemos: Spanish Practice Table
Led by GRASP, Hablemos offers a great opportunity for Spanish speakers of any level to practice their conversational skills.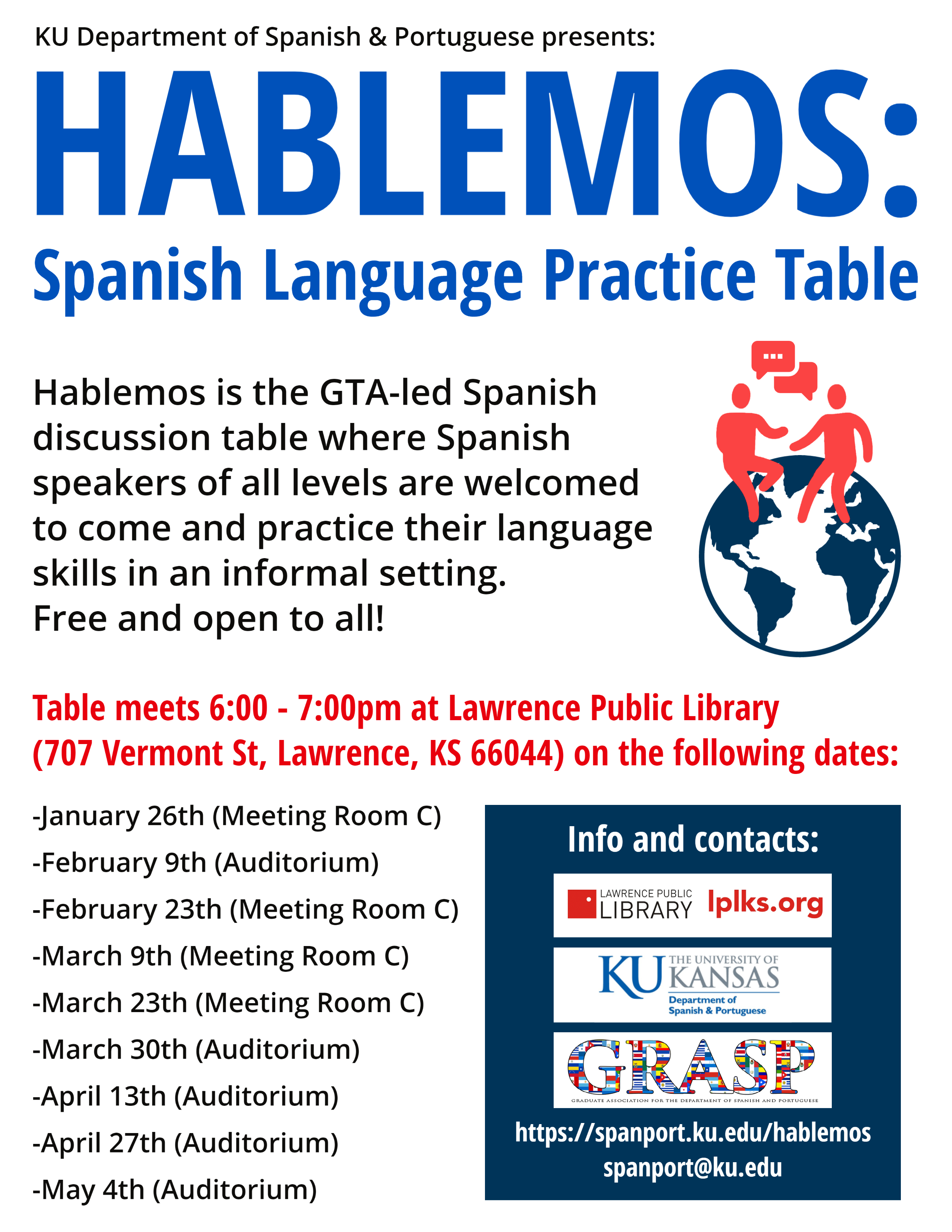 Portuguese Language Practice Table
The Portuguese Language Practice Table is a space where speakers of all levels can practice their skills. Meetings are open to the public! Please contact Ana Laura Marques at anamarques@ku.edu with any questions.