Antonio Orozco Ramos
---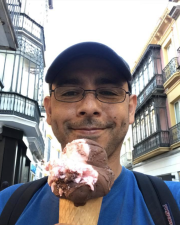 College of Liberal Arts & Sciences, Spanish & Portuguese
Biography
—
Antonio Orozco has a Bachelor Degree in Business Administration by the Mexican University Instituto Tecnológico y de Estudios Superiores de Monterrey and a AD2 Top Management Program by the IPADE Business School. He has held several senior directive positions on Microfinance Institutions in Mexico; has worked for PlaNet Finance, a global French consulting company specialized on Microfinance, and provided consulting services to several companies in Mexico, Argentina and Colombia; finally, he has been part of the Board of Directors of the BANSEFI, a Mexican Development Bank, as well as part of the Board of Director on several microfinance networks in Mexico.
Teaching
—
Teaching interests:
Spanish for business
Spanish
Business history
Selected Publications
—
"The Microcredit Mousetrap: A Long Way from Fighting Poverty in Mexico". Cultural Dynamics. Sage Journals. Vol. 35, Issue 2, pp. 1-9. 2022.
"La casa Matía Menchacatorre y el Puente de Clavería: innovación física y financiera en el siglo XIX". Cuadernos de Investigación de Fondos de la Universidad del Archivo de la Universidad de Cádiz. Vol. 4, pp. 156-183. 2022
Selected Presentations
—
Participation, as a panelist, in the academic conference "Neoliberalism in the Americas: Brutal Experiments, Distressful Realities and Conspicuous Contestations" at Duke University's Franklin Humanities Institute. 2019.