Brazilian Study Abroad Programs
---
We live in a complex multicultural society, and it is our duty to educate you and give you the resources to thrive in the world we live in. The Department of Spanish and Portuguese strives to increase your cultural and linguistic understanding within the transnational and regional contexts where Spanish and Portuguese are spoken. Therefore, we encourage you to spend some time studying abroad, exploring different cultures, and immersing yourself in a language for proficiency and fluency.
If you are interested to study abroad in a Spanish or Portuguese speaking country, we encourage you to plan your academic career carefully with the help of our Undergraduate Advising Specialist and the Office of Study Abroad. Please review the Study Abroad Guide for help in studying abroad in Spanish or Portuguese. In general, you should know that:
With careful planning you can study abroad and still graduate on time.
The minimum eligibility requirements to study abroad are the completion of one semester on campus and a GPA of 2.5 or higher.  Some programs may have additional eligibility requirements.
Study abroad is a great way to satisfy your KU Core requirements. Therefore, you might consider reserving some of your KU Core classes to take abroad.
Scholarships are available for study abroad through both the Department of Spanish and Portuguese, KU Office of Study Abroad, and national organizations. You should research your opportunities early.
There may be certain courses within the Spanish and Portuguese curriculum that you should plan to take at KU. Meet with our Undergraduate Advisor Specialist to learn more about any restrictions that may exist in your curriculum so that you can effectively plan for a study abroad experience.
​Although we strongly encourage students to take advantage of every opportunity to enhance their linguistic and cultural knowledge, study abroad is not required to complete a Spanish major.
---
Our current Study Abroad opportunities in Brazil are the following:
Summer Program - Language and Culture in Salvador, Brazil
The Portuguese Language and Brazilian Culture program is a FLAS-eligible summer language program for undergraduate and graduate students. Students will study Portuguese at the beginning or intermediate level and focus on the culture of Salvador's African heritage. It is a homestay program, which means that students will live with a Brazilian host family and have a unique opportunity to learn about Brazil and improve their Portuguese language skills.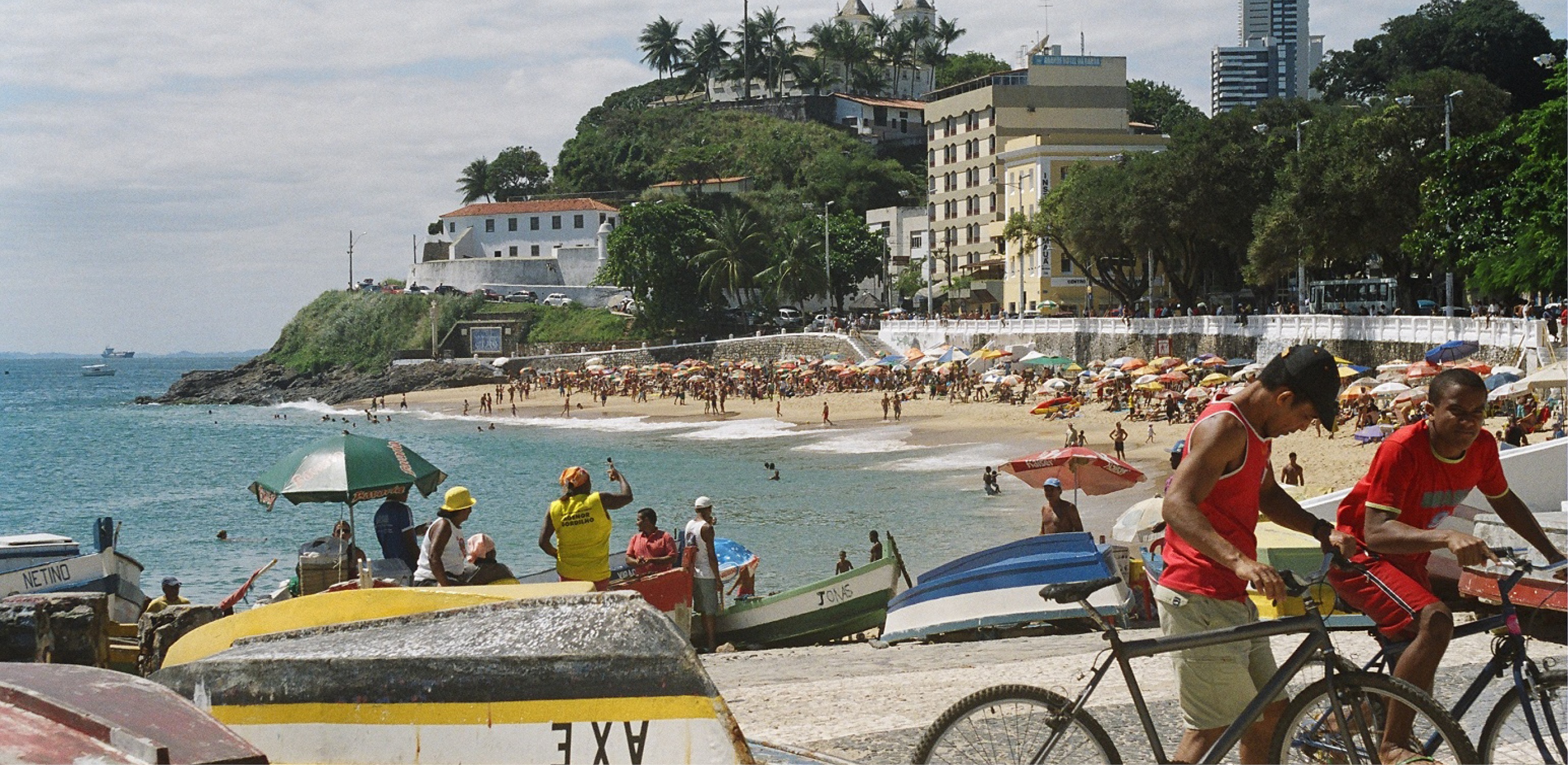 Winter Program - Race, History, & Health in Brazil
Learn about the history of the African diaspora in Brazil and the impact of the globalization of Afro-Brazilian culture by examining music, religion, art, and tourism in Bahia.